NEWS
A Specifiers Guide to
Interior Concrete Floors
The Concrete Floor Contractors Association
of Canada (CFCA) is pleased to provide a
Specifiers Guide to Interior Concrete Floors to
all specifiers of concrete floors. Through this
transfer of knowledge, it is our hope to help
design better concrete floors which are
durable and sustainable.
Specifiers are encouraged to register so that
annual updates can be sent to you
automatically.
Please contact the CFCA if you have any
questions or suggestions.
Best Practies Guide:
Prequalification of
Concrete Floor Trade
Contractors
Creating a Benchmark for Quality
Craftsmanship
It is recognized that owners and specifiers in
both the public and private sectors cannot
intimately know every industry with which
they contract. Furthermore, the global
construction landscape is constantly evolving
with new innovative materials, methods and
safety requirements. This presents a problem
in evaluating the multitude of companies
competing for construction work in a fair,
open and transparent manner.
This report has been prepared by Purchasing
Consultants International (PCI) to address the
need for a clear, concise, and standardized
best practices guide to be used in solicitation
documents, and specifications when
prequalifying and tendering Concrete Floor
Trade Contractors (CFTC's). As a result, the
owner/specifier will create a high enough
benchmark to guarantee quality
craftsmanship, while remaining open to a high
level of competition between high-
performance contractors.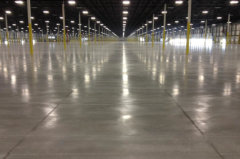 Creativity for Architects
Exposed concrete floor finishes are a large
part of the sustainable future. The combination
of colours and textures for concrete surfaces
provides an almost limitless expression of
creativity for architects and long term durability
for owners. The CFCA invite you to review
their presentation on Architectural Finishes
and Product Library for further information.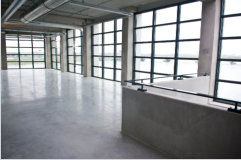 Requirements for
Residents to Consider
The CFCA represents the major concrete
finishers and materials suppliers across
Canada and we are here to help you !
Homeowners across Canada are increasingly
choosing architectural concrete pavements for
their walkways, driveways, pool decks and
patios. Concrete pavements can be very
durable when constructed properly. It is
important for you to obtain references and a
written guarantee from your concrete
contractor to ensure that they stand behind
their work.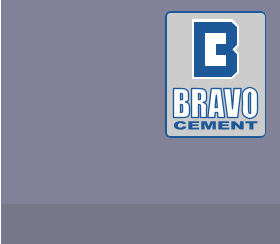 SERVICING THE
RESIDENTIAL,
COMMERCIAL
AND
INDUSTRIAL
MARKET FOR OVER FIFTY
FIVE YEARS.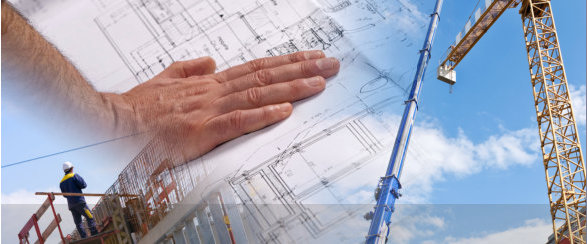 SERVICING THE RESIDENTIAL,
COMMERCIAL AND INDUSTRIAL
MARKET FOR OVER 75 YEARS.